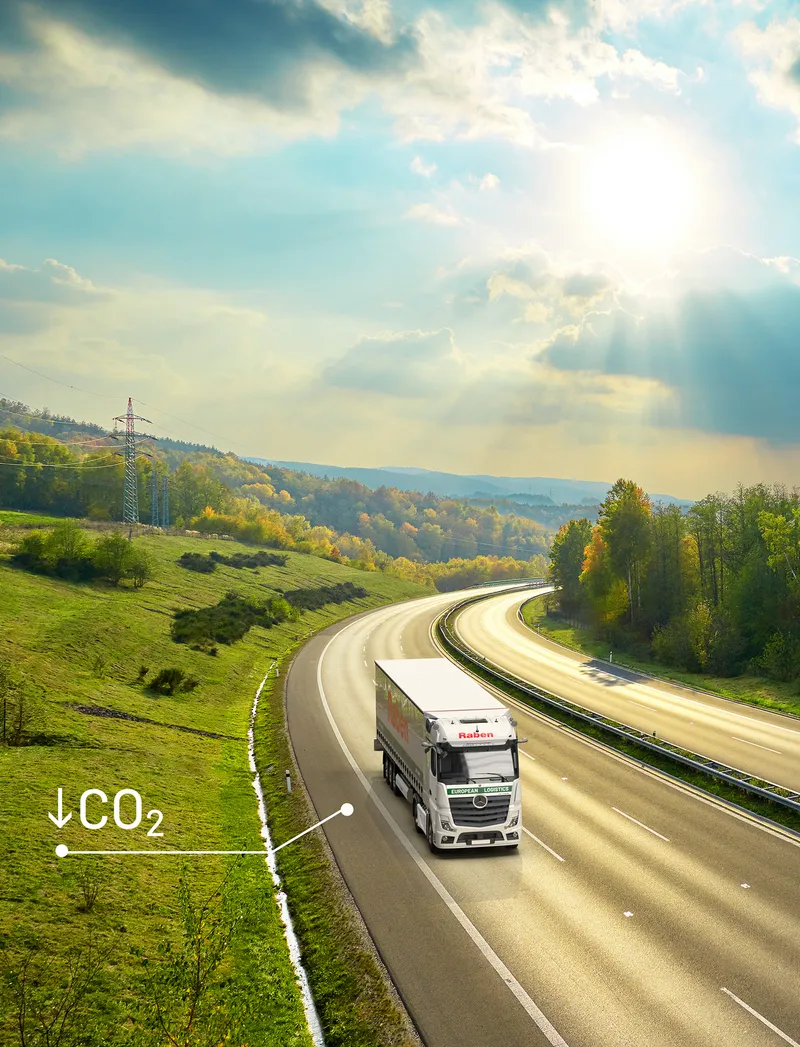 Raben Group's mission is to run a business driven by sustainability.
Mitigation of the negative impact on the environment, internal relations, responsible procurement and continued cooperation with all our key stakeholders is quintessentially important to us just as our financial results or our expansion into new markets. We believe that every single kilometre of distance covered by our trucks bring us closer to a better, more sustainable future.
To drive our ambitions efficiently, Raben Group has adopted a Sustainability Strategy for 2021-2025.
One of the most serious global risks for the coming decade is climate action failure. As one of the TSL leaders we are committed to reducing greenhouse gas emissions. Based on science, we have set new ambitious greenhouse gas reduction targets aligned with the Paris Agreement goal (well below 2 degrees Celsius), validated and approved by SBTi experts.
Raben Group's new near-term targets are to reduce Scope 1 and Scope 2 emissions by 38.7% by 2030 (compared to the level of emissions in 2020). In addition, in order to achieve the goal of the Paris Agreement, Raben Group has committed itself to engaging its regular carriers, collectively responsible for 77% of Scope 3 emissions, in climate action by 2026, and for them to set emission reduction targets in line with scientific knowledge